Well Stinker got to play with her cousin Pax. She literally wore these margarita beads, the plastic watch, and a puckered smooch on her lips the whole week.
She was given kisses away for free!
Pax and Stinker had their moments of fun.
.

.. and they most definitely had moments of struggles. Just like two siblings.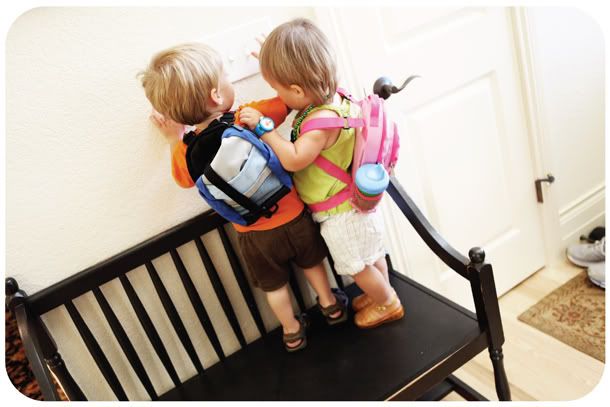 We did a lot.
I climbed my first 14ner! Mt. Sherman
. Before Sherman we hiked another peak (Mt.Sheradon) by default. They need a flippin sign, arrow, or something. A happy accident really. Who hikes the wrong mountain, realizes it, and hikes a whole other mountain in one day? Us! We were sure relieved to summit.
Stinker and I really enjoyed seeing Chris. I think it's the most we've seen him all summer.