HANDMADE ONESIES!!! SO CHEAP TO MAKE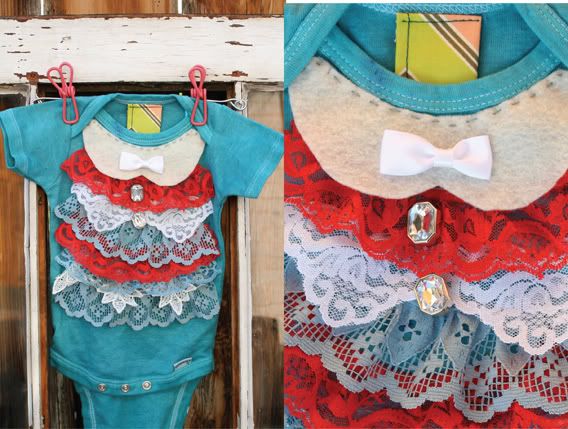 These onesies are pretty self-explanatory. One thing that adds a lot to a onesies, I believe, is if it's dyed. color adds SOO much.
Use
Rit
dye, you can buy it cheap at Joann fabric or online.
The pink onesie below is just felt. The designed was freehand drawn via sewing machine. Any design would be cute, mistakes often add a cute funky look. Anything added directly to the onesie is hand sewn on.