So I woke up to find that it rained last night. A little rain in the middle of the summer is always nice. The smell of wet cement makes me happy!
It also makes me happy to think the toilet I swam in when I was a young one is the same toilet I use now. Can't wait to give Tula a little swim in the same toilet.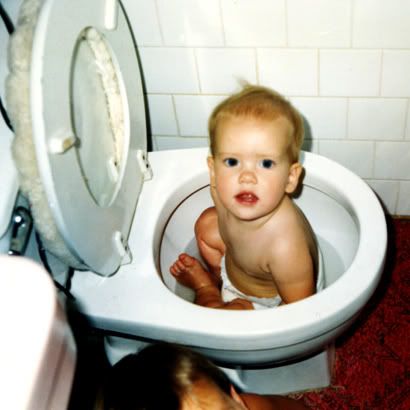 Thinking of toilets.... it makes me happy to know I don't have to use the toilets in Ukraine anymore.. I sure came across some nasty ones.