Here are some crafts I made the other day. They're way easy and cheap to make.
I hope this inspires you to make something.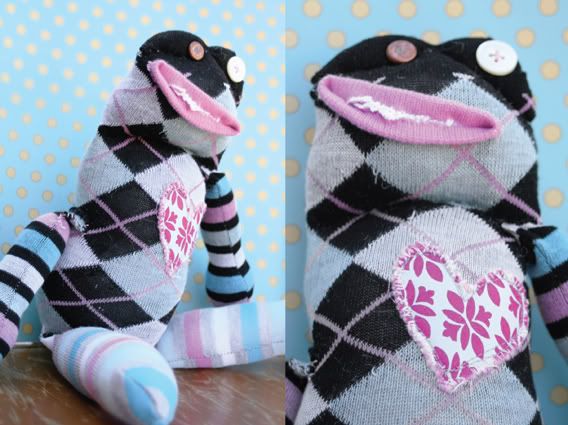 THE SOCK MONKEY
(if that's what you want to call it?)
you will need: 3 pairs of socks (one for the body, one for the arms, one for the legs). I got ankle socks, that way they're perfect length for the monkey I wanted to make. Just begin stuffing. You really can't go wrong. Any mistake you make or mishap just adds character.
For the body I stuffed the sock clear to the opening. I then sewed the opening shut. The heel of the sock works as the bottom (now remember this is with an ankle sock). I cut the other two socks in half, having a total of 4 halves, cut them to the desired LENGTH and sewed them shut (sewed inside out/ flipped right side out after), then stuffed and attached.
the only thing sewed with a machine was the arms and legs (to close them off), everything else was done by hand.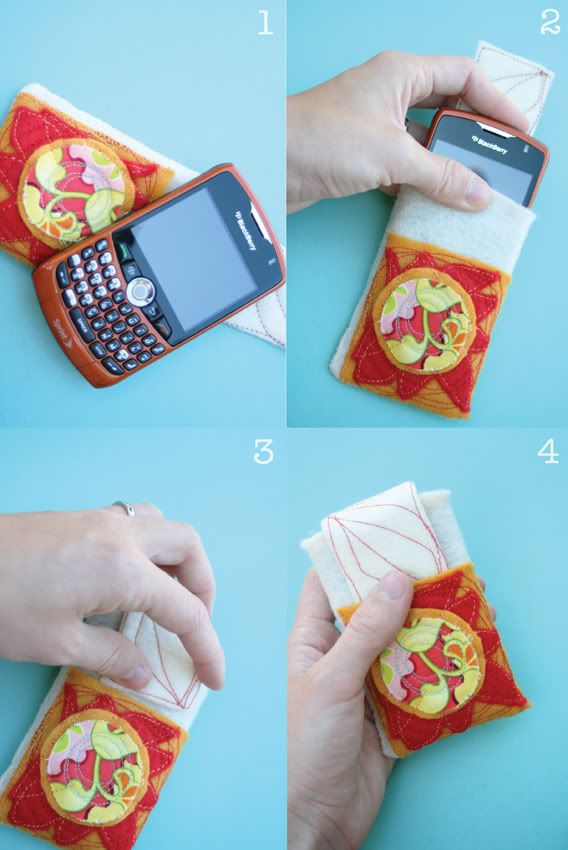 THE CELL PHONE CASE
you will need: felt, and a sewing machine.
Sew a design onto a square piece of felt (mine was a flower design), then measure your cell phone to cut out the body of the case. Sew the case, add the design (stitching by hand), and lastly add the strap (the top of the design was left unstitched to hold the strap when shut).
The one easy thing about felt is the fact that it stretches (no need to be exact in your measuring). I used cheapO felt from Joanne Fabric, but you could always invest in 100% wool felt which is more durable and more esthetically pleasing.