Here are some Stinker happenings.
1. Had a love affair with Pa's boots.
2. Spun in circles until she fell on her face.
3. Played with the screen.
4. Got an early start at Cowgirl poses.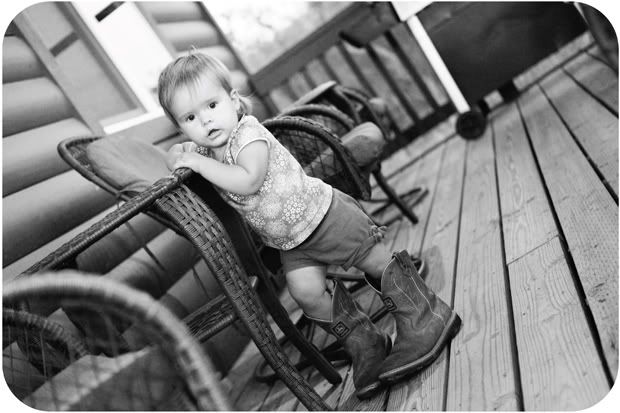 5. Went in and out over and over again.
6. Got chased by uncle Quint.
7. Pleaded for an escape from the dog.
8. found success in smelling flowers, and failure due to weeds in the face.
9. Drank lots of soda, and let the affects of sugar kick in.
10. Found time to ponder.
11. Bonded with great grandpa PA!