Tula loves playing outside, she's discovered her hands and loves them, she's standing up with assistance (strong thighs), she's laughing more everyday, and she still loves to stare into the camera.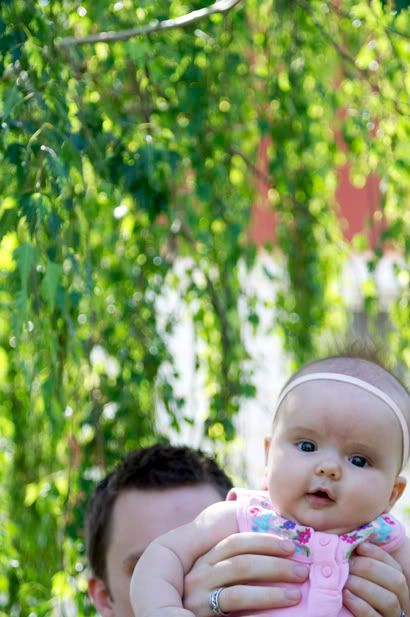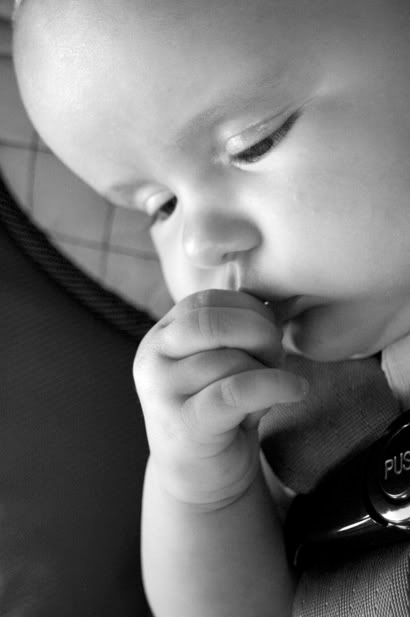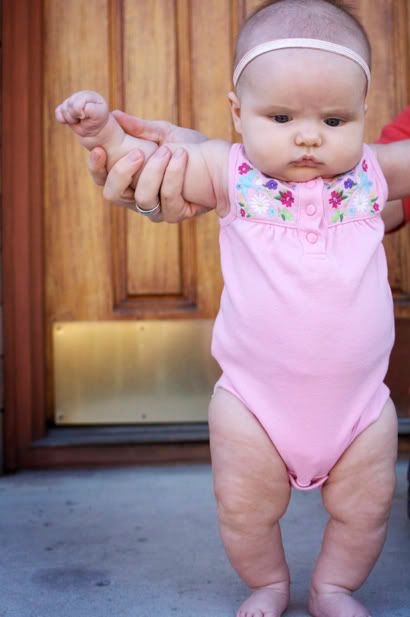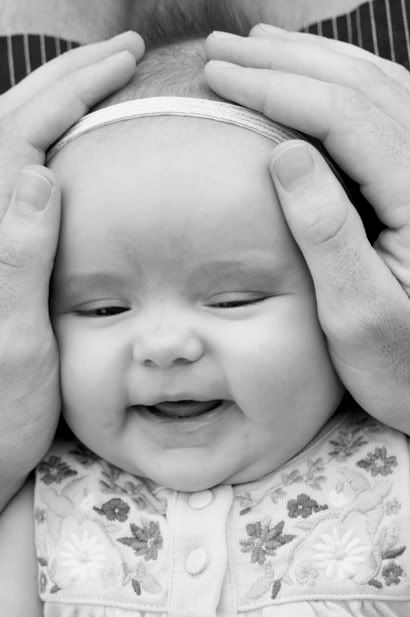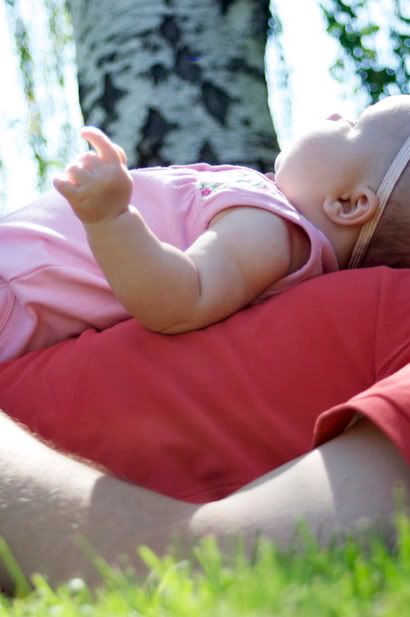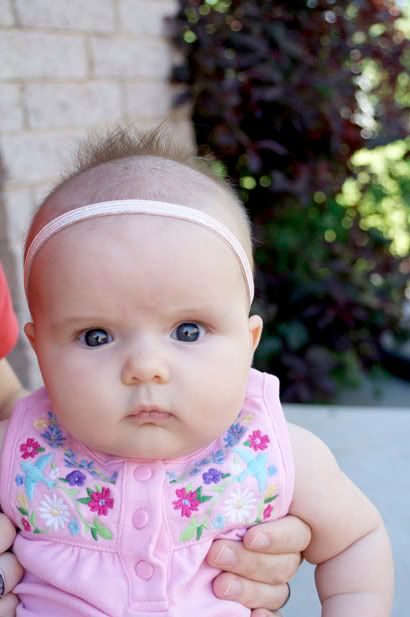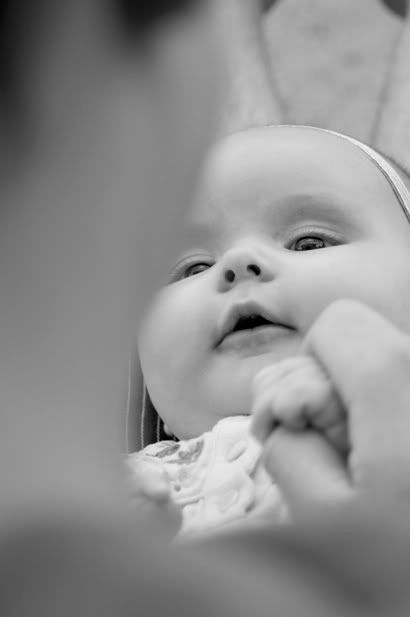 We went to Quiton's baseball game, and his team is actually pretty good. Chris and I were talking and we've decided Chris should coach his team next year.
Quinton loves Chris. Tonight Quinton came up to Chris and said, "Chris you're looking really good tonight"! Nice BROWN NOSING skills QUiNt. jk Quint's pretty sincere in his complimenting.
nothing beats a LITTLE LEAGUE game.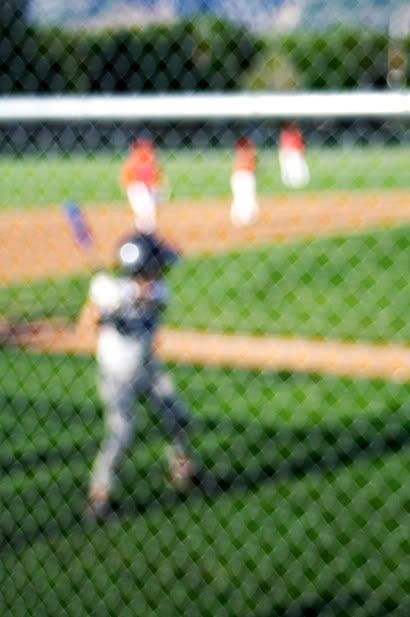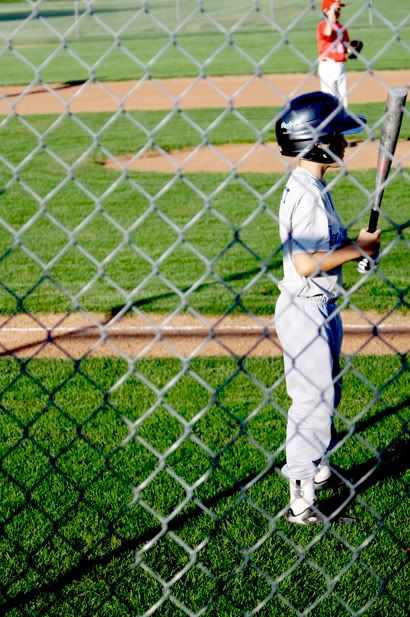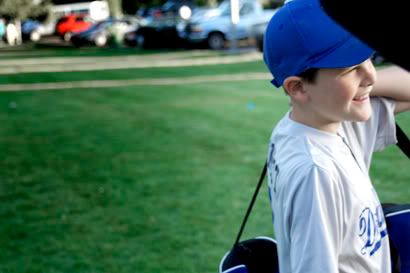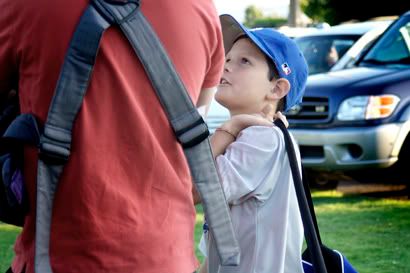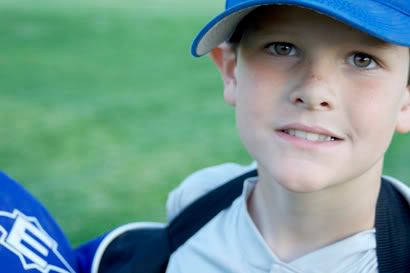 Tula enjoyed the game. She got entertained by Aunt Brinley, and when it got cold she got cuddled close.